Kia ora Pet Parents,
Our Team of 5 Million did it – we are entering Level 1 on 9th of June 2020. In Level 1 we are able to offer all services again.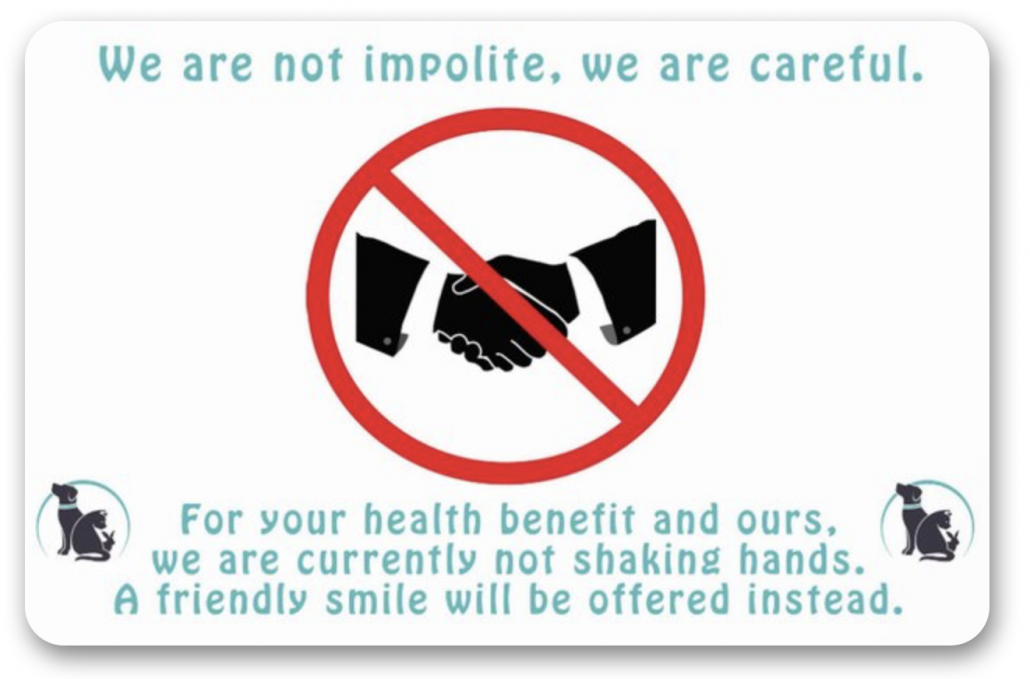 We keep some procedures to help you and us to stay safe:
When you visit us, you may notice a sign informing that we are not currently shaking hands. Please don't consider this impolite; we only want to be careful for everyone's interest.
We are back to our usual Open Hours. When you would like to come outside of Open Hours, please read our FAQ and arrange an Appointment.
If you would like to use our contact-less hand-over procedure, please let us know. This is not mandatory anymore. In case you opt for this, the hand-over of dogs will be at the Driveway at our "Dog Parking Station". Hand-over of cats will be next to the cattery at our "Cat Parking Station". Please use the plastic bins provided by each station to place any food, paperwork or personal items for your pet.
You find the Contact Tracing QR Code in the Windows of our Windows and the Cattery Building. In addition we make note of your visit in our Online Booking System.
A Hand Sanitizer Dispenser is available in the Cattery and our office.
Tours of the Dog Area and the Cattery can be arranged again.
If you are feeling sick, please extend your pet's stay with us or arrange for a friend to pick-up your pet.
If are returning from overseas and in the case New Zealand Goverment only requests self-isolation, we would still ask you to follow our contact-less hand-over procedures.
We are continuing to follow our strict cleaning procedures including use of PPE, and like always, we use professional products and clean our facility. on a regular basis. When you like to learn more, see our FAQ.
Best wishes from the Team at Marys PetVilla
Last Updates: 08/06/2020, 3pm. The latest changes are marked in italic font
https://www.petvilla.co.nz/wp-content/uploads/2020/05/covid19update-small-1.jpg
204
204
Frank Simon
/wp-content/uploads/2017/11/petvilla-logo.png
Frank Simon
2020-06-08 16:19:41
2020-06-08 16:30:51
A Message to Our Customers regarding COVID-19 under Level 1