COVID-19 Information for Level 4
Kia ora Pet Parents,
As you are aware businesses and governments are increasingly taking necessary precautions to protect the public from the Corona Virus (COVID-19). We want to let everyone know as well, we are taking all the required precautions to keep our team and you safe!
No one at Marys PetVilla is sick, we have not had any reports of clients being sick, and we do not expect anyone to be sickened in the future. Based on actual research, pets cannot contract COVID-19 and are not a carrier of it, but you as Pet Parents and we as Pet Boarding Facility should take precautions to limit the risk for exposure.
We will continue to take care of all the pets already in our care. Starting on 23/3 we offer Pet Boarding for Cats, Dogs and Small Animals only for Members of the Health Industry, the Police, active Military and People working in similar profession and are considered to be providing essential Services. As well when you are sick or hospitalized and cannot take care of your pets, please contact us about your options.
During this time we offer additional Pet Taxi & Concierge Services and Special Dog Services, limited for people in this line of profession. We will resume normal operation after Alert Level 4 is lifted.
We have implemented additional precautions at this time to lower the risk for our staff and you: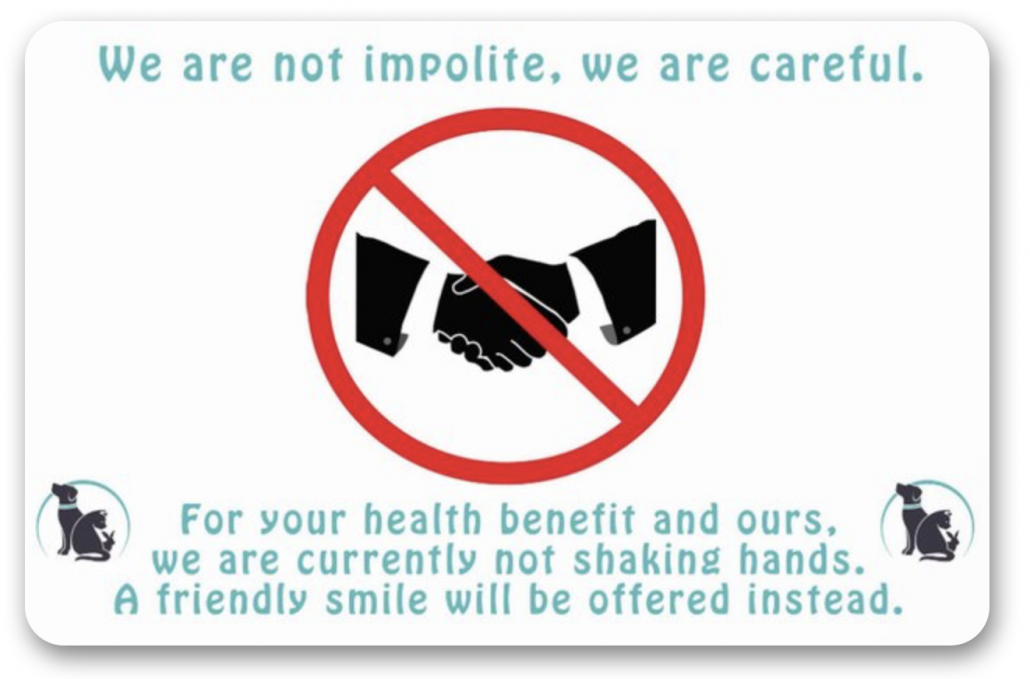 In the moment, we only allow Pick-Up and Drop-Offs by Appointment to ensure, a one-by-one service in the Facility.
When you visit us, you may notice a new sign informing that we are not currently shaking hands. Please don't consider this impolite; we only want to be careful of everyone's interest.
Please do not enter the office. Please stay in your car and call us on 027 CATTERY after arrival. We will come out to the Driveway.
Please use the possibility of sending Vaccination Records, Food Instructions and other Information via our Online Booking System or via E-Mail in advance.
When you arrive, please keep a "physical distance" to any other person of at least 2 Meters.
We may perform a mandatory dog bath for your dog after arrival. Your cat maybe go for up to 2 days in an Isolation Condo to prevent the spread of the virus from fur to staff members.
Currently payments via EFTPOS, Credit Card, Cash or Check are not possible based on recommendations from WHO. We recommend in this case to Pay via Direct Debit. Send us an email and we will send an Invoice in advance to you.
It is not possible for Clients to enter the Cattery Building, Dog area or the Small Animal Room at the time of Pick-Up or Drop-Off until the overall situation improves. Based on the Announcement of the Prime Minister about Level 3 & 4 measures, we established a contact-less hand-over procedure of your pet. Please send us an email or give us a call to be informed about the new procedures.
When you feeling sick, please extend your pet's stay with us, if they are already in our care.
Even when we understand that New Clients would like to tour our facility before their pet is staying with us, at this time we cannot offer such tours until New Zealand is at least on Alert Level 1. When you own a Smartphone, ask us for a Virtual Tour using the Video Feature of our Phone and show you the facility.
We are continuing to follow our strict cleaning procedures, and like always, we use professional products and clean our facility. When you like to learn more, see our FAQ.
We continue to work hard so that your pet has a great time with us and that includes that we take all measurements that our customers and the staff of Marys PetVilla stay healthy. We will closely monitor the development and the recommendations by the Ministry of Health and MPI and may take additional measures.
We will continue to do everything so that the last thing you should worry about is the wellbeing of your furry family member. When you have any questions or suggestions, please let us know and send us an email to [email protected].
Best wishes from the Team at Marys PetVilla
Last Updates: 04/4/2020, 9am. The latest changes are marked in italic font
https://www.petvilla.co.nz/wp-content/uploads/2020/03/exp3.jpg
204
204
Frank Simon
/wp-content/uploads/2017/11/petvilla-logo.png
Frank Simon
2020-03-13 13:11:47
2021-11-09 17:59:36
COVID-19 Information for Level 4