Terms and Conditions for PetVilla
Food and Diet
Our Facility strives to feed your pets favourite food, thus it is recommended that you provide food for your pet during their stay. We stock high-quality food and will feed this on request for an extra added fee.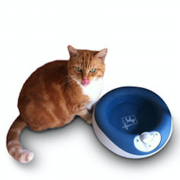 If your pet is eating a prescription diet, you will need to bring this with them for the stay.
Fresh drinking water is made available to pets and small animals at all times. From time to time, a pet might eat or drink less during their stay, especially while settling in. While we do everything possible to encourage eating and drinking, we can not take responsibility for the amount they choose to eat or drink.
Medication
We are comfortable administering any medication or injections required. Records will be kept attached to your pet's cage and on file to ensure all needs are met properly.  Please see our service list for medical needs that are included and which are subject to an added fee.
Health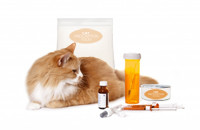 Please ensure your pet (if applicable) is current on their flea and worm treatment. Flea Treatment will be administered if we think it's necessary and add to the bill. Also, we do not recommend the use of flea collars as treatment.
Your pet must be current on vaccinations, and proof must be sighted at the time of drop off into the Facility. Vaccinations for adult pets and kittens must be completed no less than 10 days before their stay. Cats over 4 months and Dogs over 9 months must be de-sexed. Some exceptions apply for dogs. Please ask for details.
Any underlying and current medical conditions are to be disclosed at the time of the booking. Therefore please inform us of any recent illness or veterinary treatment. In the case of illness, we will contact our local veterinary clinic immediately and/or transport the pet to the clinic for treatment, at the owner's expense and keep the pet in our isolation area.
In the case you have specified a particular vet to take your pet to, we shall try to get to that vet. However, this is not always possible. If requested by the owner, we will bring the pet to another veterinary clinic for a 2nd opinion. Be aware, that we have legal overall responsibility as per the Animal Welfare Act of 1999 for the welfare of the pet(s) in our care.
Rates
All prices are inclusive GST. Payment is appreciated before or at the time of pick-up your pet. An actual pricelist is available on www.petvilla.co.nz. In certain seasons of the year, we keep the right to ask for a minimum stay of 5 days. In Christmas Season we accept bookings not necessary by the first-come-first-serve rule, you cat find further information in the FAQ Section of our Website. We may charge in Peak-Season an additional fee.
Payment, Cancellation, Changes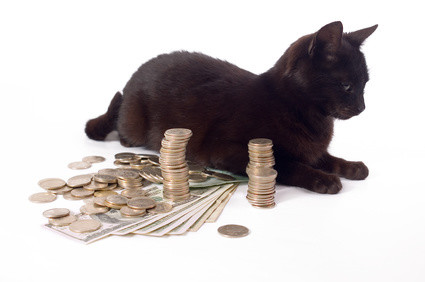 We offer payment via EFTPOS, Paypal, Creditcard or Direct Debit. We may ask for a deposit in advance of the time of drop-off. All accounts have to be paid in full at latest at the time of collection. When you pay via Direct Debit be aware that your payment can need 24-48 hours before it will be on our bank account. 
Any unpaid accounts will be sent to a debt collection agency (e.g. Baycorp Ltd) and any fees incurred during this process will be passed on to the client. This clause is intended for the benefit of and is enforceable by our debt recovery agency under the Contracts (Privity) Act 1982.
In case of changes or cancellations within 30 days before drop-off time or during the stay we reserve the right to charge a fee or credit the deposit towards another booking. Due to the demand for accommodation during holiday periods, we reserve the right to charge you for the full period booked, if you collect your pet prior to the booked date. However, we understand customers plans change and accommodate where we can with due notice. Petvilla reserve the right, in its absolute discretion, to cancel bookings within 14 days before drop-off time. We recommend clarifying with your travel or pet insurance, to include costs for pet boarding in case of changes because of personal reasons or Force Majeure.
Photos & Cam
For use on our Website or Social Media Pages, we will post photos of our facility, units or pets staying with us. Please inform us, if you do not grant permission. You can withdraw the permission at any time sending an email us to [email protected]. In the case we publish images, you can ask us at any time for a high-resolution image of your pet.
If you would like to use photos from our website or Facebook page, please contact us, because some of the photos are protected by third parties intellectual property rights.
Internet Services
When using  Internet Services provided by PetVilla like Petzi Treat Cam, the service is subject to availability of Third Parties such as Internet Providers, Mobile Apps or Device Manufactures. PetVilla cannot guarantee these Third-Party services. Please note that Video Streaming requires a good and stable WiFi or Mobile 3G Connection from your Phone or Smartphone.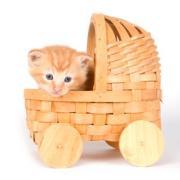 Pick Up & Drop Off
We offer pick-up and drop-off service for the Kapiti Coast, Wellington and Levin. This service must be prearranged. The fees for this service will be added to the final invoice. This service is only available on specified days.
While your pet is being transported by anyone from PetVilla, we take no liability for any injury caused to your pet in the off chance that our vehicle is involved in an accident.
Liability
It is clearly understood that all pets are boarded at the pet owners`risk. While all precautions and care are taken, we are not liable for escaped pets, accidental injury, sickness, or death while in the time of boarding.
For the safety and the comfort of the Pets, we will not allow more than two pets in one Condo or Cabin. Please see our rates for pricing depending on occupancy.
Pets are admitted to the Facility at the owner/operations sole discretion. This may mean pets could be refused at time of admission for example if the pet has arrived in a state unsuitable for boarding, such as do not look healthy, injuries or other conditions where they would be more suitable cared for at a veterinary clinic, or where they could pose a risk of infection other pets. In the case of death from sickness or age, we keep the right to bring the pet to your vet clinic, when possible.
The Owners accept the responsibility to disclose all relevant information pertaining to their pets with regards to behaviour problems, being an escape artist, aggression, allergies and injuries and sexual state and agree to be solely responsible for any harm caused by their pets while staying at PetVilla from any and all liability arising from your pet`s participation.
PetVilla reserves the right to require your emergency contact person to remove a pet from our premises in the rare cases when the pet is causing undue stress to other pets, is aggressive, be disruptive or excess noise persistently or has extreme separation anxiety to our sole opinion. When it comes to dogs, we recommend booking in 1-2 days ahead of time to be sure that your dog is comfortable in our place, especially if it is your dogs first time away from home. Aggressive animals will not be accepted.
So far it is related to dogs, PetVilla boarding is a country-style retreat and can be compared to dog home boarding, located  "separated" from the Cattery. Therefore is sometimes not suitable for Large Breeds and Breeds that are known for their strength or noise and for this reason, we may not be able to accept such dogs or we may ask for a meeting with the owner and the dog in advance to perform an assessment of the dog feels comfortable in our environment.
Abandoned Animals
When a pet is not claimed within 14 days of the arranged pick-up date, and we cannot reach the owner or any emergency contact then we reserve the right to make alternate arrangements for your pet.
Pets are not to be released to anyone other than the owners or named emergency contact on the booking form unless prior notification is given to PetVilla.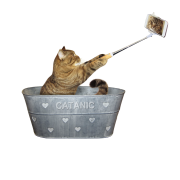 Force Majeure
PetVilla shall not be liable for delay or failure to perform the Service if the cause of delay or failure arises by reason of Force Majeure. "Force Majeure" means any event outside the reasonable control of PetVilla including but not limited to an act of nature, government or quasi-government act, regulation or decisions, riot, an act of terrorism, war, flood, fire, industrial disputes, epidemic/pandemic, or any risk to health or safety. PetVilla will inform in this case clients with active bookings.